Reach for wireless DNC-Max 5 today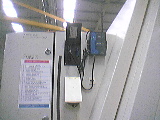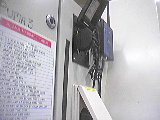 Why Wireless?
Because we have found the right wireless dnc hardware on the market today to complement DNC-Max v5. Because until now, wireless dnc hardware was expensive, cumbersome to install and prone to failure in the harsh environment of a working shopfloor.
Why DNC-Max v5?
Quite simply it's the best product on the market today. We back this product for price, quality, and durability. With its long list of growing worldwide customers and it's ongoing development and support worldwide, there is no other product competing.
Why Wireless with DNC-Max v5?
Save time, save money.
No cost of cabling.
Time reduced in retrieving programs remotely from the control.
Flexibility to move machines about shopfloor, commission and run programs.
You get more for your money with DNC-Max v5.
Powerful Server/Client architecture.
Flexible remote request and auto receive, along with configurable transfer reports.
Remote Administration, Web Monitoring and Email Messaging.
Data Collection logging machine history events stored in log files, Microsoft Excel or Microsoft Access format.
Fully implemented protocols for Heidenhain, Mazatrol, etc.
Why choose Wireless DNC-Max v5?
Extensive add-ons compliment the system.
Machine Monitoring
Internal Shopfloor Monitor with front end user interfaces.
Advanced Editor v5.
Integrated 2D/3D Back-plotting.
Nc-Assistant
Configurable macro driven tool for quicker nc program writing
CNC-Calc v2 - 2D part design and 2D toolpath creation
NcBase - Nc Program Management system.