The Flow Group turns to DNC-Max
Flow Group IT Manager, Matthew May, had wanted to upgrade Shiphams DNC communication system for sometime, both to reduce risk to the business and gain improvements in productivity.
Matthew takes up the story we required a solution that was industry proven, easy to use, reliable and cost effective. The system had to bring improvements in productivity, as well as be failure resistant. I was actively looking for a solution provider whom I could build a working relationship with when I contacted Jeremy Sobey of J2com. An onsite meeting was arranged where Jeremy performed a site survey of our CNC machines. Following the survey we had a meeting about our Shiphams requirements, downtime expectations, implementation duration and training. He listened to what I had to say and proposed 2 solutions, the first been a like for like replacement running on the same kind of I/O hardware connectivity and the second built around a Network Port Server Solution. After Jeremy explained the pros and cons of both systems, we eventually settled on the Network Port Server solution. I felt happy with this solution as it gave the best disaster recovery options, and minimised risk to our data.
The software Jeremy proposed was CIMCO DNC-Max; it was used in active production around the world. The software had a massive customer base and was well supported. My requirements were that the proposed software had to be rich in features and easy to use and required little IT Department intervention. In October 2006 J2com installed a Network Port Server Solution at the Shiphams site. The installation went really well, machine down time was kept to a minimum, data file upgrades went without a hitch and the training programme went well leaving us with a fully operational solution.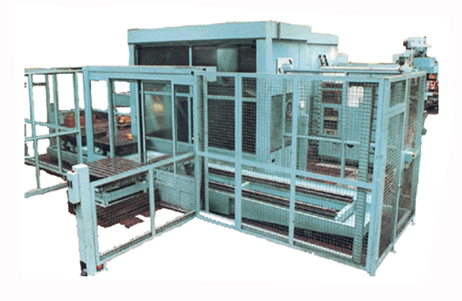 The benefits this solution gave to our production area were the ability to pull programs from the server rather then having to push the programs to the machines, and the ability to edit programs from various workstations rather then one console. Eight months after installation, we have had no issues with the new system, everything is working fine and we have been so happy with the functionality of the software that I have had J2com Ltd implement the same solution across the whole of The Flow Group which includes Shipham Valves, Bestobell Valves, Conflow and John Mills Valves. Installation in all sites went without problem, and our whole group is starting to see the business benefits from using the solution.
Shipham Valves Info:
Shipham Valves is one of the longest established and most highly respected valve manufacturers in the world, with a Global reputation for excellence in product design, quality, reliability and the highest levels of customer service. Operating from a 60,000-sq/ft manufacturing facility in Hull, England, Shipham offers the most diverse range of valves by type, material, and size, of any single valve manufacturer in the world, providing gate, globe, ball, check, butterfly and hydrant valves, in sizes from 1/4" to 46" and in materials from Aluminium Bronze to zirconium.
www.flowgroup.co.uk
www.shipham-valves.com
www.conflow.com
www.bestobellvalves.com
www.johnmills-valves.com